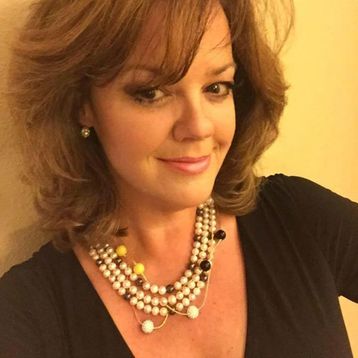 Brenda Golden continues to learn every aspect of promotion, marketing and life by constantly surrounding herself with those who are known to be the best. Weeding out the deceivers and misleaders have at times been painful, and embarrassing, yet therapeutic and vital.
Having worked in the entertainment industry for over 30 years, Ms. Golden has worked alongside some of the most celebrated and awarded entertainers, artists, managers, booking agents, marketers, publicists, label executives, directors, producers, and investors. Brenda Golden is best known for her creative ideas, problem-solving skills, creative writing and networking abilities. She has assisted in building the careers of many new artists, helped cast a new and brighter light on seasoned professionals, created and conceptualized some of the most memorable events and has secured permanent exhibits of art in well-respected international museums and venues. Through the diverse relationships she has built over the years, Brenda has also aided in securing funding for multi-million dollar projects as well as World events. She has worked with a varied list of legends, represented and oversaw multi-million dollar events and venues, including; The Osmond Brothers, Charley Pride, The Houston Livestock Show and Rodeo, Frank Stallone, Gary Morris, The Tammy Wynette Jewelry Collection, The Buddy Holly Hall of Performing Arts and Science, Celebrity Expressions Art and many others. She has sat on the Board of Directors of mentoring foundations and has founded charity events which focus on giving hope to widows and children in need.
Success in the workplace does not always equate to success on the homefront. "As every divided Kingdom falls, so every mind divided between many studies confounds and saps itself." - Leonardo da Vinci. "All that glitters is not gold." - William Shakespeare. Like so many others these days, both male and female, Brenda was stripped of her identity when she went through a divorce after 25 years of marriage. She found herself having to start all over again at the beginning of what was supposed to be her "Golden Years." Forming a new circle of friends, taking on a new identity, in a new place with new struggles has brought her closer to God, even though she came stomping her foot and pouting at times. Through pity parties and flairs of anger fueled by resentment, this time of reconstruction has given her moments to reflect and see God's hand and purpose in every aspect of her life. Brenda shares her insight and lessons learned with others who need encouragement in her Golden Gab articles.
"Learn to look at your fiery trials as a time when God is taking impurities out of your life. He is making you more valuable and useful. Though temporarily painful, when everything cools off you will come out shining brighter and being more effective in helping others." - Brenda Golden

"I admire you as much as anyone I know." – Barbara Bush to Brenda Golden in a personal email dated April 2, 2018
"Brenda is not only a friend, but she is a trusted and talented representative." – Jimmy Osmond – Owner of The Andy Williams Performing Arts Center, entertainer, and member of the famed Osmond family.