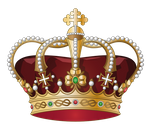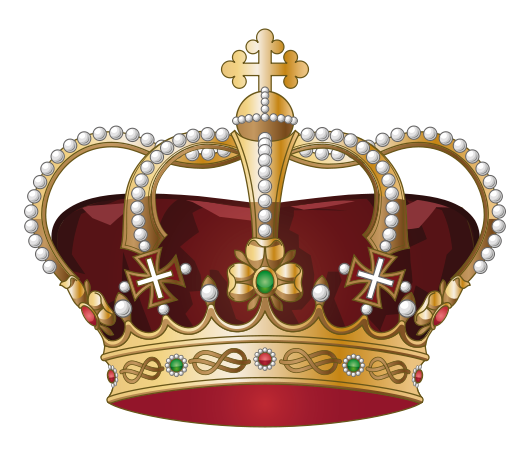 Singer/songwriter, Billy Falcone helps to conducts a Bible study and worship gathering each week and broadcasts it on his Facebook page. I'm a fan of Billy's music. Many of his songs have been recorded by his friend Jon Bon Jovi as well as many other musical icons and featured in films such as "Country Strong." Billy is a talented, authentic and humble man. New Jersey born and bred. Billy's faith has grown and strengthened over the years since I first met him as has mine.
Yesterday while I was watching, he sang a beautiful song called "Majesty." It gave me food for thought. With all the attention on the royal weddings, the monarch, crown jewels, protocol, regal rituals, as well as all the pomp and circumstances that go along with it, it made me really look at God and Jesus in their sovereign positions. God is the King of the Universe. Buckingham Palace and Versailles, as grand, beautiful and vast as they both are, pale in comparison to God's Kingdom in Heaven. I've been fortunate to have visited both earthly places on more than one occasion. I've stood at their gates of gold, walked through their ornate rooms filled with precious metals, gems, ornate and breathtaking decor. Each time I have toured a palace, my mind wonders how much grander God's home is.
I think sometimes we have focused so much on being Jesus' friend, being adopted into the family, "come as you are," the blessings of grace, that we all need to make sure we don't take our positions for granted by becoming so comfortable that our actions become somewhat contemptuous. We should not forget God's position and our new position. Who HE is, who we now are and who we are not. We should be more than willing to take off our old garments, old ways and put on the robs he has offered us. Can you imagine being the child of a King? I mean, truly, mentally place yourself as an adopted child of the King of the Universe, because that is who you are when you ask Christ into your heart. Jesus brings you into the family. The Holy Spirit will help you with your behavior and REIGN you in when you need it. How awestruck, overwhelmed but also thankful we all should be. (Think Meghan X100. Our Monarch is more powerful, and wealthier than her new family.) The blessings of becoming Royal comes with responsibilities, jobs and yes protocol. We are the representatives for our King. We should want to learn and do what the King wants and be thankful when he looks over the many times we forget or miss the mark. While we can run into our heavenly father's arms and come boldly to his throne, calling upon him to help us, we should NEVER forget WHO HE IS. GOD IS MAJESTY. HE IS WORTHY TO BE PRAISED. GOD'S TERRITORY IS THE ENTIRE UNIVERSE. HIS IS THE HONOR, THE POWER, AND GLORY, FOREVER AND EVER.

Matthew 2222 And again Jesus spoke to them in parables, saying, 2 "The kingdom of heaven may be compared to a king who gave a wedding feast for his son, 3 and sent his servants to call those who were invited to the wedding feast, but they would not come. 4 Again he sent other servants, saying, 'Tell those who are invited, "See, I have prepared my dinner, my oxen and my fat calves have been slaughtered, and everything is ready. Come to the wedding feast." ' 5 But they paid no attention and went off, one to his farm, another to his business, 6 while the rest seized his servants, treated them shamefully, and killed them. 7 The king was angry, and he sent his troops and destroyed those murderers and burned their city. 8 Then he said to his servants, 'The wedding feast is ready, but those invited were not worthy. 9 Go therefore to the main roads and invite to the wedding feast as many as you find.' 10 And those servants went out into the roads and gathered all whom they found, both bad and good. So the wedding hall was filled with guests.11 "But when the king came in to look at the guests, he saw there a man who had no wedding garment. 12 And he said to him, 'Friend, how did you get in here without a wedding garment?' And he was speechless. 13 Then the king said to the attendants, 'Bind him hand and foot and cast him into the outer darkness. In that place there will be weeping and gnashing of teeth.' 14 For many are called, but few are chosen."